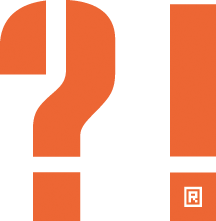 Reebok is an American-inspired, global brand that creates and markets sports and lifestyle products built upon a strong heritage and authenticity in sports, fitness and women's categories. The brand is committed to designing products and marketing programs that reflect creativity and the desire to constantly challenge the status quo.
Reebok rebrand: We were asked to help create a new look to give Reebok a stronger on-field presence, seamless bond across all divisions and a non-bias gender feel.
Reebok's Inflatables and Baseball catalogs.
Reebok's Spring/Summer 2010 Brand Range and Apparel catalogs.
Reebok Retail Environment catalog: catalog of custom fixtures and merchandising solutions for Reebok's retail environments.
Reebok's specialty women's footwear wholesale and retail catalogs.
Reebok's inline apparel and footwear catalogs.
Reebok's running specialty catalogs.
Reebok's Rbk Jet collection catalogs.
Product logos
Fusion Ride: logo for a new line of running shoes that combine several new technologies
Trail FX: Logo for a line of trail running shoes. The logo appears at the top of the tongue

---
Technology logos
O2R technology: logo for a patented composite sole material made of oxygenated rubber
Opti-Flex Zone: logo for a patented technology that allows the forefoot area of shoe sole added flexibility
Transition Bridge: logo for a patented technology that compensates for and controls torsion in the bridge of the sole

Reebok and CBS's collaboration on the original Survivor series instore promotions.
Reebok's G-Unit footwear point of purchase.
Reebok's Answer IV and IX point of purchase.
Reebok assorted point of purchase.